Gerd Schuller | Portrait
Gerd Schuller is regarded as a musical allrounder.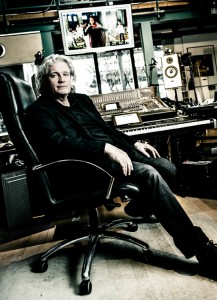 His stylistic variety includes Rock, Pop, Fusion, Blues, Jazz, Classic, Experimental and Free as well as traditional music.
His compositions are always dominated by his "own inner voice".
The successful career began at the age of four, when he decided to become a musician. With five years he tried to play the accordion; with seven he composed his first own melodies, which, as he says himself, were a mixture of Mozart, Udo Jürgens and the Beatles.
At the age of eight he blew the trumpet and finally with twelve he discovered his "great love", the piano.
During his education at Grammar school he often played Jazz messes on a Hammond Organ in the St. Nikolai church, near his home town Villach. After taking the A-level at Grammar school he moved to Graz to study Jazz Piano by Harald Neuwirth at the University of Music in Graz. For earning some money beside his scholarship, he joined Wilfrid's new founded "Crazy-Baby-Band" as a pianist. Not for long he got famous in the music scene of Graz. So popular Austrian bands as STS, Boris Bukowski and Carl Peyer invited him in their studios.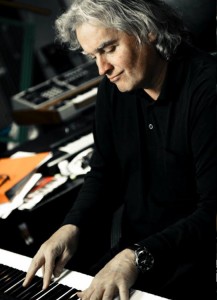 Once he was asked to make the music for an advertising spot. So spots for "Hornig Kaffee", "Kastner&Öhler", "Milde Sorte", the "lila Milka-Kuh", "Cosy-Toilettenpapier", "Schärdinger", "Milkinis", as well as all signations for the German broadcasting station "nt-v" and the signations of the ORF magazine "Report" and "Radio Steiermark", awarded videos for Tyrol, Vienna and Carinthia followed; 75 series of the famous tv-movie "Commissioner Rex"; 155 series of "Schloßhotel Orth" as well as 13 series of "Country Kids from Styria".
Since then he produces in his own Studio and is nearly booked out. These are only some highlights of the work of Gerd Schuller, who is now one of the most asked composers for film and advertisement-music in Europe.
Beside all this work he still finds time to teach at the University of Music in Graz. He also looks after his own four bands. The fusion band "ATTACK", with his sons Gunther and Gerald the group "Schuller & Söhne", the new formation KEYTRIO and "Father´n´Sons".